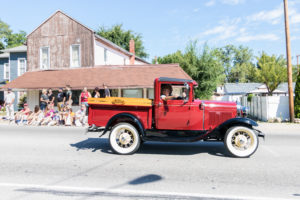 Local volunteers are hard at work and the 2017 Harlan Days Festival is starting to take shape. This summer we will celebrate the 70 th annual Harlan Days in support of Harlan Park. The festival will include arena shows, carnival rides, parade, sports tourneys, live music, great food, and much more.
Don't miss the fun and mark your calendar for August 3, 4 & 5. Make it out early and get a good seat in the festival arena for some great 2017 shows. Thursday night we are proud to host 'ICAR' Go-Kart Racing Series out of Fort Wayne's Baer Field Speedway.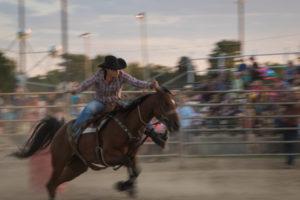 Friday night the 'Bricker Barrel Racing Company' will put on a fun night of horse racing and showmanship. And for the Saturday night main event you won't want to miss for the first time in the tristate area 'DEMO DERBY SOCCER!' Details to be released, but imagine smash-em crash-em cars, an 8' foot soccer ball, and 2 excavators all battling for the cash prize!
Don't miss the best summer festival shows in the area. Gates open at 7:30 each night. Just $5 and kids under 5 free! C'ya in August 3, 4 & 5.