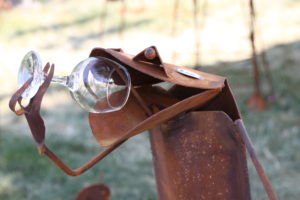 We would like to invite you to display at our Annual Arts and Crafts Show to be held in a tent at the Harlan Community Park. The fair dates and hours are Thursday, August 4 (5pm-10pm), Friday, August 5 (5pm-10pm), and Saturday, August 6 (10am-10pm).
Woodworking, embroidery, paintings, blankets, candles, sculptures, other artwork, yard ornaments, pet rocks, and more. We would LOVE to offer a wide array of hand-crafted items for display and sale this year, so we have reduced the price to just $60 $45 for all three days. Limited outdoors spaces, without power, are available for $25. (See full updated announcement for details.) We hope this more affordable rate will encourage you and your crafting friends to participate at Harlan Days this year.
Minimum booth space is 10' x 10'. Additional space in 5' increments may be available to rent if another vendor would also like to rent additional space. Please see download the full announcement or contact Vicki Schaber if you wish to rent additional space. Our goal is to fill the tent.
Please submit all applications on or before Friday, July 15, 2016: Mail-in Application or PDF Form to Email.