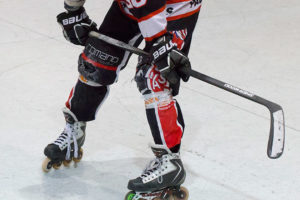 UPDATED! Now with reduced team entry fee.
Registration is open for the 1st Annual 3v3 Roller Hockey Tournament. Participants will compete on Thursday August 4th starting at 6pm, with finals and the championship happening on Saturday August 6th at 7pm. All matches will be on the Harlan Community Park Tennis Courts.
Each match will have 2×10 min half's, 5 min Half time, 5 min to clear the court, goals are pond hockey style.
Registration fee of $30 per 3 players per team, no goalies, each team will play 3 games minimum. LIMIT OF 8 TEAMS. All ages of men and women are welcome.
Download the official flyer, team registration forms in PDF or form fillable PDF, and rules.
Send completed forms or questions to Andrew Collins at Andy032010@Hotmail.com or call (260)710-6712.