The 2017 Harlan Days Parade will be judged by Lincoln Kaleigh Schrock and Greg Shoup. Below is a bit more about them.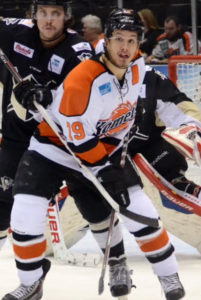 Lincoln Kaleigh Schrock is a Fort Wayne native, and the Komets former captain. After graduating from Snider High School in 2003, he went on to play hockey for Toledo IceDiggers for a year before committing to Newman University. While at Newman University, Schrock was the captain for four years, taking the Division III team to a NCAA championship in 2009.
Schrock returned to Fort Wayne after graduation for his pro debut with the Komets in 2009-10, scoring a career his of 20 goals, and added 11 assists, and 168 penalty minutes. He earned the team's Rookie of the Year Award, and helped lead the Komets to an IHL Championship in 2010. In the 2013-14 season Schrock became the Komets captain, and earned the True Komet Award. Schrock remained the Komets captain until the 2014-15, when his six year stint came to a close.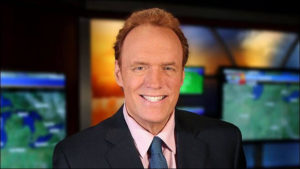 Greg Shoup is First News and Noon meteorologist at NewsChannel 15. He has been forecasting weather for over 25 years in Fort Wayne, first at WKJG before coming to NewsChannel 15 in 2005. As a result, Greg is Fort Wayne's most experienced certified meteorologist.
Greg Shoup has the seal of approval from the American Meteorological Society and is the past president of the local AMS chapter. As president of the local AMS Greg oversaw a massive campaign to keep the National Weather Service in northern Indiana. Greg also was appointed to chair a special congressional committee by former third district Congressman Mark Souder to advise him on technical issues related to Nexrad radar and its placement in northern Indiana.
Greg has won many awards for his broadcasting and community service and is known for his severe weather expertise. Greg's weather coverage during the February 2007 blizzard earned his latest award as Indiana's best broadcaster by the Indiana Broadcasters Association. Greg is the only Fort Wayne meteorologist to win this prestigious award.