Starting us off on Thursday from 7:00-10:00pm will be 'The Sunday Morning Road Show.'
Sit back and enjoy upbeat and uplifting music from the talented musicians of 4 local ministries. Assembled for the first time ever these local artist will be rocking it out under the outdoor stage. Bring you friends and family and celebrate our 'Festival of Fellowship' at the 69th Annual Harlan Days Festival!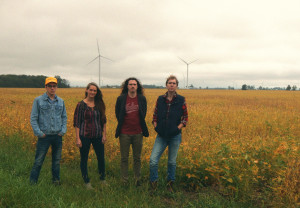 On Friday between 7:00-10:00pm we have 'Carmichael.'
Carmichael is a four piece band, formed from the common clay of Indiana. Carmichael's songs are a blend of, primarily, American music with a strong focus on lyrics and artistic intent. Weaving together a blend of genres, Carmichael blurs the line between the songs of yesteryear and the pulse of the present-day to create a sound that is uniquely their own. Find out more at carmichaeltheband.com.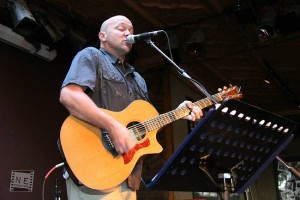 Saturday from 7:00-10:00pm we have 'Adam Strack Duo with Scott Schwan' for you.
Adam Strack is a full-time guitarist and singer in Fort Wayne, IN since 2008. He plays cover music in a solo, duo, or full band setting performing a variety of styles including classic rock, alternative rock, reggae, country, bluegrass, etc… He comes from a family of musicians that played as a family band for a decade in the 90's. Adam has been performing in front of live audiences for over 25 years now and has played at most of the venues here in the Fort including: The Embassy, Three Rivers Festival, Parkview Stadium, The Phoenix, Columbia Street West, Country Heritage Winery and much more. Find out more at adamstrack.com.
Visit our schedule for other activities and entertainment.