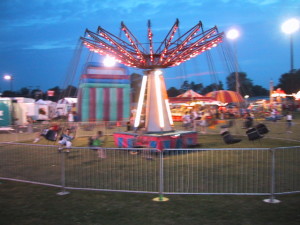 Advance festival ride tickets will be available starting July 18 at the Harlan Marathon and Milan Center Feed & Grain. Most rides require 2-3 tickets each.
Advance Sale: $13 for sheet of 20 tickets.
Price at Fair: $18 for sheet of 20 tickets or $1 per ticket.
$20 Wristband from 11am – 5pm. Good on Saturday, August 1 Only!
For more info contact Missy at 657-3242.